As reported in MobiHealthNews and Medium, a person can now download an app that allows them to monitor themselves for early signs of skin cancer by taking a photo of their skin spots with their smartphone.
This app with it's cognitive code, created by SkinVision, calculates the fractal dimension of skin lesions and surrounding tissue and builds its own map that reveals different growth patterns. The algorithm checks for irregularities in colour, texture and the shape of the lesion and sends back its diagnosis: low, medium or high-risk. It correctly identifies dangerous melanomas 96% of the time, way better than family doctors (60%), dermatologists (75%) and even specialist dermatologists (92%). And all of this happens within 30 seconds of you pressing the button marked SEND.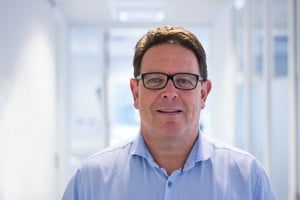 "The technology is about 96 percent sensitive on recognizing skin cancer, and with the dermatologist follow-up it's even at a higher level," said Erik de Heus, CEO at SkinVision. "Our service isn't a replacement of a dermatologist; it's a complementary service.''
We're super excited to hear more about this real-world application of AI, that has more than a million users around the world and has impacted the health systems in Australia, UK and the Netherlands by already spotting 27,000 dangerous melanomas.
We can't wait to hear from you Erik! Join Erik de Heus and the global AI healthcare community at Intelligent Health in Basel this September.
Intelligent Health AI
11th-12th September 2019
Basel Congress Center, Switzerland