Catherine Lunardi is the CEO and Founder of GENAIZ. Ms. Lunardi has worked for over 20 years in a consulting and business analyst capacity, including as President of Uni3t, a consulting services company in the healthcare and life sciences sectors. Through her work with clients, Ms. Lunardi identified functional gaps in the software solutions available to the industry: "a lack of data to support decision-making" and "difficulty exploiting past data (especially those from failed projects)." Using her expertise and vast experience, she launched GENAIZ in 2016 to be an open and flexible platform based on artificial intelligence and concepts borrowed from neuroscience.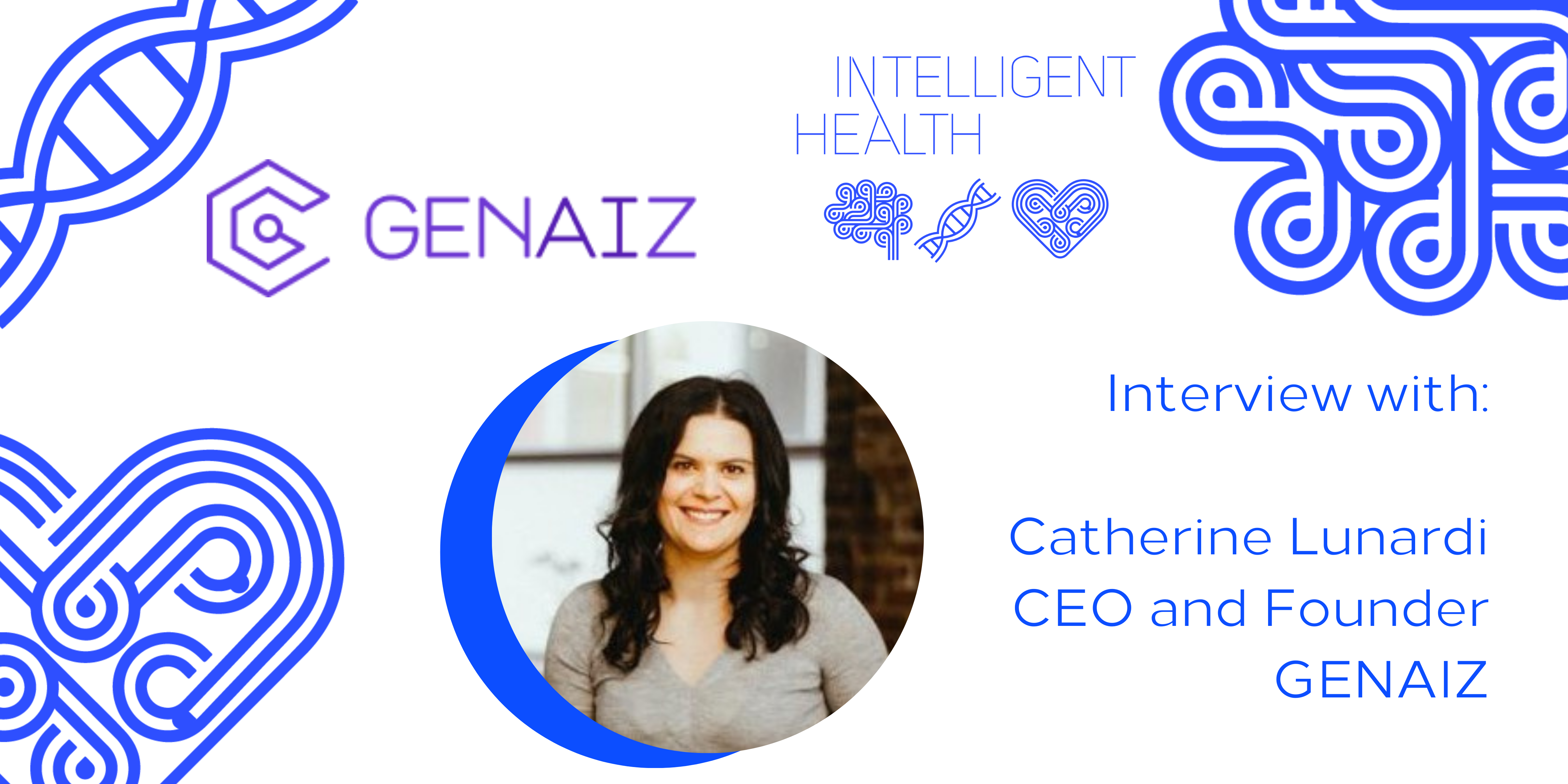 What excites you most about the application of AI in healthcare?
The opportunity to increase our collective well-being by using AI to accelerate the creation of better products, processes and treatments.We get to contribute to creating a concrete and tangible positive impact in people's lives.
What's your biggest fear about the application of AI in health/medicine?
Some of the challenges that AI in healthcare will come across are Data privacy, Data integrity, Language barriers, Data access and Universality of knowledge (credibility of sources). Through using the principles of Open Science, GENAIZ has created a solution based on trusted collaboration, sharing of knowledge while protecting privacy and IP. Our AI-driven software platform specializes in data aggregation, knowledge management and semantic searching.
How do you think AI will make its biggest mark in healthcare in the next 5 years? 10 years? 20 years?
At the end of the day, AI in healthcare is really about people. Platforms like GENAIZ, work to bring people together where they are comfortable to collaborate and provide their invaluable input, knowing their initiatives and portfolios will have the greatest chances of success and their IP and data privacy will be protected.
How do you think AI will change human contact in healthcare?
AI can fuel creativity and innovation by helping bring people together through intermediation, for instance. The strengthened connectivity can support and centralize innovation efforts to facilitate fruitful interactions between diverse groups of people from different locations, backgrounds and teams. New connections can be facilitated, and communication channels put in place seamlessly to increase our ability to share knowledge.
What does AI mean for the skill requirements of health professionals? How will it change?
The technology needs to blend seamlessly in health professionals' day-to-day operations, requiring minimum change management. It needs to be intuitive and easy to use. The aim of AI is to support and facilitate work, allowing professionals to feel empowered and more helpful to patients. If the learning curve and the skills necessary to use AI remain attractive to those who are already super busy caring for patients, it will be more easily adopted. This is the only way AI will scale thus being able to truly help workers to create a positive impact.
Which 2 people do you admire most in the world of AI in terms of their work?
Women are under-represented in tech and AI. I am fortunate to work in a city that is leading the world in AI development and research and would like to acknowledge some local AI women leaders. Irina Rish is Associate Professor in the Computer Science and Operations Research department at the Université de Montréal (UdeM) and a core member of Mila – Quebec AI Institute. Another women changing the face of AI would be Doina Precup, an Associate Professor at the School of Computer Science at McGill University, where she co-directs the Reasoning and Learning Lab and is a core academic member of Mila and a Canada CIFAR AI chairholder.