We spoke to some of the brains behind Alpha Health, a long term innovation facility created by Telefonica in 2016 to work on moonshot projects. Ollie, Strategy Director and Tarek, Chief Behavioural Officer, give us their thoughts on AI in medicine ahead of their presentation and interactive challenge session.

Q: What excites you most about the application of AI in healthcare?
Digital health holds the key to improving access to care. The challenge is to ensure that such care is as close as we can get to the gold-standard of care – face-to-face care by a clinician. Healthcare AI can be instrumental in achieving this level of personalised care at scale.
Q: What's your biggest fear about the application of AI in health/medicine?
One of the biggest risks with AI in medicine is that it's seen as a means to replace clinicians, leading to zero-sum arguments. The real opportunity is to augment clinical care with AI, allowing clinicians to provide better care and support for their patients.
Q: How do you think AI will make its biggest mark in healthcare in the next 5 years? 10 years? 20 years?
We would expect AI for healthcare to start by helping in areas where clinicians either don't want to spend their time or in situations that they struggle to address. On the former, this includes support to extract all relevant information from patient notes and electronic health records. On the latter, we believe that this applies very much to the vast majority of the time that patients are not in front of their clinician – this insight underpins our work to create digital Cognitive Behavioural Therapy (CBT).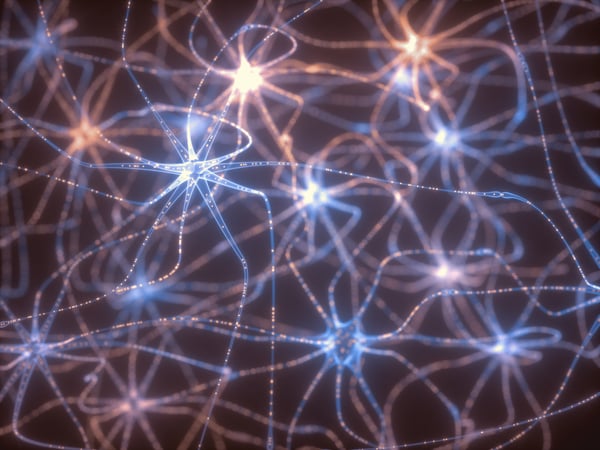 Q: How do you think AI will change human contact in healthcare?
We expect human contact to improve with the implementation of AI in healthcare. Collectively, we should work to ensure that AI allows health professionals to do the work that AI cannot, and the care element of healthcare is a vital part of this.
Q: What does AI mean for the skill requirements of health professionals? How will it change?
In addition to a re-emphasis on care and 'bedside manner', working alongside AI will put a premium on being able to ask the right questions. AI is only as good as the training data it is based on, so complex cases and lateral thinking will still require human insight and creativity. Further, many mental health cases are intrinsically complex, and many people have personal and social problems in addition to a diagnosable mental health disorder. This unique patient experience of mental health will make managing the personal consequences of mental illness challenging for AI. As a result, healthcare professionals will increasingly require a level of "AI literacy", allowing them to make informed decisions concerning the proper deployment and performance of the AI systems supporting them during the workday.
Q: Which 2 people do you admire most in the world of AI?
Alan Turing, one of the founding fathers in the field, showed an incredible ability to foresee many of the opportunities AI will offer if developed in the right way. Many of his ideas and predictions, dating back to the 1940s and early 1950s, are not only still relevant to our work today but will also continue to provide valuable input to debates for many years to come. He has many great legacies, from the Turing test and the idea of conversational computational agents to the introduction of the Turing machine as a general theoretical model of computation, which gives us a way of characterising what computation is and what it can and cannot do.
Jumping to the present day, whilst there are many impressive researchers active in the field, one of the people who stand out, in particular, is Hava Siegelmann. Her work spans across several disciplines (from computer science across neuroscience to biomedical engineering), and her contributions range from very foundational results regarding the theoretical limits of neural networks to highly applied contributions in predicting protein structures or in understanding disease dynamics and treatments. Also, in addition to her academic work, she has been and remains active in advancing and supporting minority groups in STEM.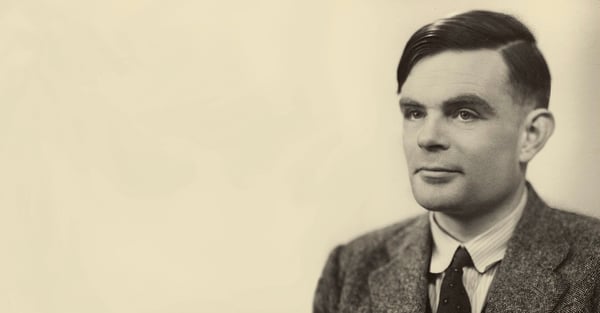 ---
GLOBAL AI EVENTS CALENDAR
Here is your Global AI Events Calendar where you can meet the Inspired Minds community of business leaders, heads of government, policy makers, startups, investors, academics and media.
WORLD SUMMIT AI AMERICAS
March 25-26th 2020
Palais des congrès de Montréal
Montreal, Canada
INTELLIGENT HEALTH
09-10 September 2020
Basel, Switzerland
WORLD SUMMIT AI
07-08 October 2020
Amsterdam, The Netherlands
WORLD AI WEEK
05-09 October 2020
Amsterdam, The Netherlands
INTELLIGENT HEALTH UK
2 & 3 February 2021
London, UK