Ahead of joining us at Intelligent Health 2022 (7-8 September, Basel, Switzerland), we asked Aloys Rukundo, Founder and CEO of Hellomed his thoughts on the future of AI in healthcare.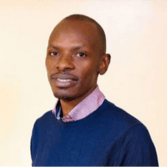 If you could solve any global health problem in the world with AI, what would it be?
My biggest desire is solve the issue of health care inaccessibility. A lot of communities especially in sub-Sahara has no access to basic health care leading to premature death and a lot more health complications.
Presuming that was solved, what would your second choice be?
Providing regular and timely screenings of NCDs to people in Rwanda and Sub-Sahara in general. 59% of cases in Rwanda are NCDs or NCDs related. Its actually becoming a pandemic.
How do you think Ai will make its biggest mark in healthcare in the next 5 years? 10 years? 20 years?
I think AI can, would and should be fully introduced into general care. It will address accessibility, precision medicine, diagnosis and much more. I see AI taking center stage in general health care.
What excites you most about the application of AI in healthcare?
The enormous possibilities. It excites me when I imagine the potential of AI in addressing health care issues like the ones I have mentioned, like accessibility, prevention, screening, early detection, diagnosis etc.
What's your biggest fear in relation to the application of AI in the health/medicine field?
So, my fear is a bit general and shared by many people. Its about security of data information, for example, data safety and of course technology misuse. But these fears can be addressed and they don't worry me that much compared to enormous possibilities of AI. These can be regulated to address fear.
How do you think AI will cause human contact in healthcare to change in the future?
Well! I really have no idea about this. But what I know is what generally a patients is thinking and it is simply "I want to get health care and now" anything that addresses this is welcome. Social human contact has been on the decline anyways due social behaviours like social media, phones, computers etc.
What does AI mean for the skill requirements of health professionals? How will it change?
So, my opinions are generally based on my African experience. And health care training has remained the same on many occasions. There is a need to start shifting/orienting training of physicians and nurses in modern technologies like AI.
Why did you choose to present at Intelligent Health?
My interest is generally that of learning. I hope to learn the possibilities of modern Health care. To build relationships with possible investors, partners and learn the changes necessary in my startup. We also need to make a case for Africa to improve health care access in Africa.
About Intelligent Health
The AI and healthcare community - clinicians, hospital heads, data scientists, startups, academics, and investors, will come together for two days of collaboration and co-creation, to address how AI can be used to alleviate the elective backlog, improve population health, increase operational efficiencies and drive forward moonshot projects.
---
AI and health events calendar for 2022
Intelligent Health UK | 2023 Dates TBA | London, UK
Intelligent Health | 07-08 September 2022 | Basel, Switzerland