Ahead of her Panel Discussion in Harnessing Virtual Health & Care solutions to transform population health and equity at Intelligent Health 2022 (7-8 September, Basel, Switzerland), we asked Caroline Perrin, Executive Director at University of Geneva her thoughts on the future of AI in healthcare.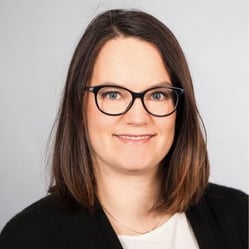 If you could solve any global health problem in the world with AI, what would it be?
If I could solve any global health problem in the world with AI it would be NCDs because they account for more than 70% of all deaths annually.
Presuming that was solved, what would your second choice be?
I would solve my biggest concern for global public health in the future: climate change, as it affects so many aspects of life, with catastrophic harm to health that will be impossible to reverse.
What excites you most about the application of AI in healthcare?
The potential of AI to reduce inequities in healthcare and promote equitable access to care.
What's your biggest fear in relation to the application of AI in the health/medicine field?
AI is everywhere and it holds an enormous potential, but it is important to revisit the idea that automation is unbiased and objective, downplaying potential biases or unintended consequences which can't always be easily detected.
What does AI mean for the skill requirements of health professionals? How will it change?
AI is changing the skill requirements of health professionals. It is not a replacement for human doctors, but it will bring in a new era of healthcare, where health professionals need to know how to use technology in their practice, such as diagnostic tools, medical records, patient information systems, and more. They also need to know how it affects patients' lives and how they can help them with it.
Why did you choose to present at Intelligent Health?
Because of unique range of topics and presenters.
What are your personal goals from the summit?
The summit is an opportunity to connect, learn and inspire!
My personal goal is to take in all of the information I can, and give back all that I can.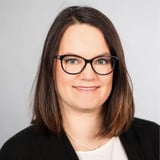 We look forward to welcoming her on stage! Join Caroline and the AI and healthcare community at Intelligent Health Basel to break down the barriers between tech and healthcare and help #saveliveswithai.
The Intelligent Health team
About Intelligent Health
The AI and healthcare community - clinicians, hospital heads, data scientists, startups, academics, and investors, will come together for two days of collaboration and co-creation, to address how AI can be used to alleviate the elective backlog, improve population health, increase operational efficiencies and drive forward moonshot projects.
---
AI and health events calendar for 2022
Intelligent Health UK | 2023 Dates TBA | London, UK
Intelligent Health | 07-08 September 2022 | Basel, Switzerland