Ahead of Intelligent Health (13-14 September 2023, Basel, Switzerland), we asked Frank Dannacher, Director, Lead AI & Data for Life Science and Healthcare, Deloitte Switzerland, his thoughts on the future of AI in healthcare.
Do you think the increased usage of Generative AI and LLMs will have a dramatic impact on the healthcare industry and, if so, how?

Yes - we can automate a lot of manual and time-consuming tasks - across the board from clinic, patient & HCP experiences to administrative processes around insurance and payment.

If you could solve any global health problem in the world with AI, what would it be?
Personalize treatments of disease.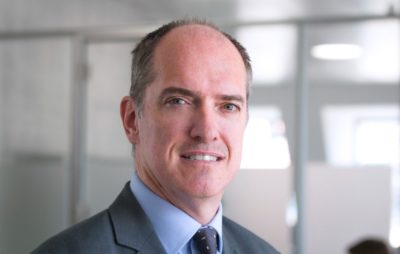 What do you think will be the biggest impact of AI and tech in the healthcare sector in the next 5 years?
Cut administrative processes to give caregivers more time for patients & and care, and alleviate the increasing shortage of personnel...
What's your biggest fear around the application of AI/tech in the healthcare field?
That we don't get it right in terms of (user) experience & and usability, thereby decreasing the adoption of technology in the healthcare sector.
What two people do you admire most in the world of healthcare?
Bill Gates
Michael Porter
About Frank Dannacher
Frank is a Director in Deloitte's AI & Data Consulting Practice in Switzerland. Frank's focus and commitment is bridging his life sciences clients' business strategy needs to analytics & new technology to provide value/competitive advantage.
Frank is innovative, and structured and speaks business and digital fluently – a trusted advisor with significant management experience. High level of analytical and leadership skills. Strong communicator and inspires teams and clients in what he does. Global citizen and works well in all cultures at all levels.
Frank is also an SME on Digital Health solutions and their development and commercialization, engaged with key Life Science companies and consortia, while also contributing to Intelligent Health conferences and lecturing on Digital Health at Universities.
His mother tongue is Danish and he is fluent in English and German.
Global AI events calendar
World Summit AI
World Summit AI Americas
24-25 April 2024
Montréal, Canada
Share your content with the Intelligent Health community

Got some interesting content you want to share with our community of AI and health Brains? You can send us anything from a published piece you have written online, white paper, article or interview. Submit it here