Ahead of Intelligent Health UK (24-25 May 2023, ExCeL London), we asked

Paul McGinness, Chief Executive Officer at Lenus Health,

his thoughts on the future of AI in healthcare.

If you could solve any global health problem in the world with AI, what would it be?

We're focused on using AI for healthcare's biggest challenge - Chronic conditions.
COPD is the second leading cause of hospital admissions in the UK. Globally, admissions related to chronic conditions have been growing for decades draining resources, expanding health inequalities and multiplying costs. In the UK, they account for £7 out of every £10 of health and care expenditure, but the systemic problems of fragmented data and reactive episodic care exist everywhere. We have the technology today to use predictive AI to risk stratify patients with chronic disease in clinical workflows – this can rebuild the system resiliency that's been eroded over the last decades.

Presuming that was solved, what would your second choice be?
Ok – let's assume we are now proactively diagnosing and treating chronic conditions in the community…. We can take a wider lens on the global healthcare challenges faced today to explore prevention. One way of doing this is using AI to help tackle health inequalities – the avoidable, unfair and systematic differences in health between different groups of people. Risk models built with fairness and explainability can and should be used to help surface inequalities and understand better how they can be more effectively addressed.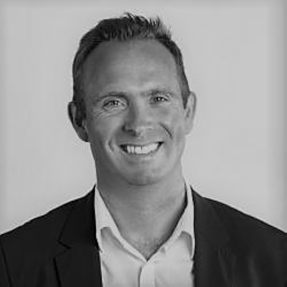 How do you think AI will make its biggest mark in healthcare in the next 5 years? 10 years? 20 years?
AI has huge potential to bring positive change to healthcare but it's hard to say on what timescale. What we do know is that we are at the tip of the iceberg. AI is already moving beyond the automation of administrative tasks and beginning to play a bigger role in clinical decision support.
What excites you most about the application of AI in healthcare?
Most predictive algorithms in healthcare are used purely academically, but we spent the last 4 years developing the data pipelines and technical infrastructure required to bring AI to direct care of patients. This led to a ground-breaking deployment in March of this year for the direct care of patients with COPD at NHS Greater Glasgow and Clyde as part of an MHRA-approved clinical investigation. The potential for explainable risk stratification in clinical workflows to reorientate chronic condition care from reactive to proactive is huge. COPD care alone costs the NHS more than £2 billion each year and is growing – that's unsustainable.
What's your biggest fear in relation to the application of AI in the health/medicine field?
Healthcare, for many reasons – many of them valid, is hard to change. But for it to become more sustainable, we must shift the balance of resources from one that is aimed at episodic care to one that matches the needs of the population for proactive, integrated, and ultimately preventive care pathways. AI can support this, but governments (and providers more directly) must invest in technology that transforms rather than digitises the existing. Policy, guidance, and funding must strategically align, or these existing problems will only slow - never reverse.
How do you think AI will cause human contact in healthcare to change in the future?
I think everyone reading this believes AI should increase meaningful human contact. Instead of patiently pausing during an appointment while notes or various physiological metrics are taken, that time can be used for a continuous and more informed clinician-patient dialogue. Our experience has been that putting AI-supported clinical workflows in place empowers patients – their care teams can focus the conversation around the key drivers putting that particular patient at risk to optimise guideline-directed care.
What does AI mean for the skill requirements of health professionals? How will it change?
The workforce will undergo a dramatic transformation in the next decades, affecting both low and high-skilled jobs. Automation will take over many manual and some knowledge-based tasks, but that is not the only change. For example, care teams will have access to more digital biomarkers, and many aspects of clinical information gathering will also be automated. If AI is to become a daily part of healthcare provision, then the ability to evaluate things like model thresholds and being savvy to potential data biases will be important skills for clinicians to have, in a similar way to peer review.
What does AI mean for the skill requirements of health professionals? How will it change?
There are a growing number of people doing remarkable work in this field. Personally, I have the pleasure of working daily with clinical and technical leaders spearheading digital transformation in their organisations. These are the projects that put Lenus on our path to operationalise predictive AI in clinical workflows. In the case of COPD, I will single out the work of Professors Chris Carlin and David Lowe. Early on, they saw the potential of machine-learning risk stratification, and together we've done ground-breaking work on model fairness and explainability that has led to a world-first deployment by one of the largest health systems in the UK, NHS Greater Glasgow and Clyde.
Why did you choose to present at Intelligent Health?
Intelligent Health uniquely focuses on the intersection of digital health and AI, which aligns with our approach to addressing chronic conditions. We hope that everyone reading this will join the 'Diagnose-Stratify-Treat' session at 1:40pm on Day 1 of the event where our work transforming COPD care is being presented by Professor Chris Carlin.
We cannot wait to see Paul at Intelligent Health UK on 24th-25th May in London!.

The Intelligent Health team
Global AI and health events calendar 2023





Intelligent Health UK




24-25 May 2023




Platinum Suite, ExCeL London, UK
Intelligent Health
13-14 September 2023
Basel, Switzerland



Share your content with the Intelligent Health community



Got some interesting content you want to share with our community of over 220,000 AI and health Brains? You can send us anything from a published piece you have written online, white paper, article or interview. Submit it here