Ahead of Intelligent Health UK (24-25 May 2023, ExCeL London), we asked Sarah Blake, Cardiology Registrar at Guy's and St Thomas'​ NHS Foundation Trust, her thoughts on the future of AI in healthcare.

If you could solve any global health problem in the world with AI, what would it be?


Unified database for all health conditions in all countries, allowing research on any disease in any demographic to be performed instantly.
Presuming that was solved, what would your second choice be?
Automated administration and image interpretation for doctors.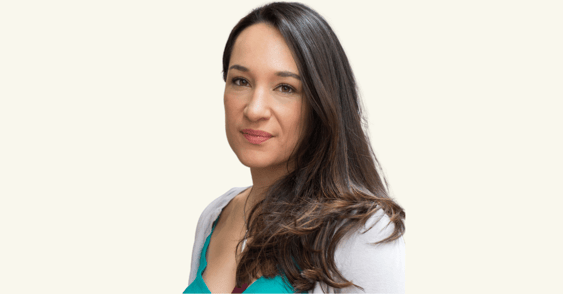 How do you think AI will make its biggest mark in healthcare in the next 5 years? 10 years? 20 years?
Further integration of imaging interpretation software and superior risk prediction scores.
What excites you most about the application of AI in healthcare?
Improving efficiency and accuracy by taking the monotonous tasks that are better done by a machine away from the physicians.
What's your biggest fear in relation to the application of AI in the health/medicine field?
That it is misunderstood and dismissed by healthcare professionals
How do you think AI will cause human contact in healthcare to change in the future?
I think it will increase human contact by reducing the number of hours healthcare staff have to spend on paperwork.
What does AI mean for the skill requirements of health professionals? How will it change?
We need more training in understanding AI tools, how to use them, how to evaluate them and how to maintain them. This needs to become part of the undergraduate medical curriculum in the same way medical statistics is at the moment.
What are your personal goals from the summit?
I hope to help clinicians understand the usefulness of AI in healthcare and increase their confidence in using AI tools.
About Sarah
Dr Sarah Blake is a cardiology registrar at St Thomas' Hospital, specialising in congenital heart disease and cardiac imaging. She completed her medical training in Bristol in 2012 and obtained a PhD from the University of Liverpool in 2020. She is the Women in Cardiology Representative for the BJCA and is one of the first cohort of Clinical AI fellows, where she is deploying AI software to aid the interpretation of medical imaging.
We cannot wait to see Sarah at Intelligent Health UK on 24th-25th May in London!.

The Intelligent Health team
Global AI and health events calendar 2023





Intelligent Health UK




24-25 May 2023




Platinum Suite, ExCeL London, UK
Intelligent Health
13-14 September 2023
Basel, Switzerland



Share your content with the Intelligent Health community



Got some interesting content you want to share with our community of over 220,000 AI and health Brains? You can send us anything from a published piece you have written online, white paper, article or interview. Submit it here