We spoke to Yusuke Nakamura, Managing Partner at Plusman ahead of his presentation at Intelligent Health (9-10 September 2020, Online), the world's largest online summit dedicated to AI in medicine.
Yusuke , what excites you most about the application of AI in healthcare?
All the doctors have AI as pets.
What's your biggest fear about the application of AI in health/medicine?
Doctors are uncomfortable with useless AI and do not accept even useful AI.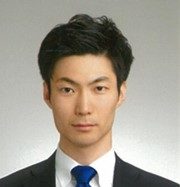 How do you think AI will make its biggest mark in healthcare in the next 5 years? 10 years? 20 years?

AI will become pets for doctors and paramedics and teachers for patients and population.
How do you think AI will change human contact in healthcare?
AI will be ubiquitous and be contacted, first of all, with doctors, paramedics, patients and population.
What does AI mean for the skill requirements of health professionals? How will it change?:
They just need to learn how it works rather than its theory.
Which 2 people do you admire most in the world of AI in terms of their work?

Yujiro Otsuka and Aruta Nimura who are engineers at Plusman
Join
Yusuke
and the global AI and health community for
Intelligent Health 2020
(9-10 Sept 2020, Online) to help create a future with AI in healthcare #withoutborders and #SaveLivesWithAI
Find out more and book your tickets at intelligenthealth.ai
YOUR GLOBAL AI EVENTS CALENDAR

Here is your Global AI Events Calendar where you can meet your fellow 54,000 InspiredMinds community members of business leaders, heads of government, policy makers, startups, investors, academics and media.
INTELLIGENT HEALTH
9-10 September 2020
Online
INTELLIGENT HEALTH AI WEBINARS
WORLD SUMMIT AI WEBINARS
INSPIRED AI SERIES
Sept – Nov 2020
Online
inspired-minds.co.uk/inspired-ai
WORLD SUMMIT AI @ INSPIRED AI
14 October 2020
Online
WORLD AI WEEK
12-16 October 2020
Amsterdam, Netherlands
INTELLIGENT HEALTH UK
3-4 March 2021
London, UK
WORLD SUMMIT AI AMERICAS
20-21 April 2021
Montreal, Canada