We're pleased to announce that the Accelerated Access Collaborative (AAC), NHSX and the National Institute for Health Research (NIHR) will be at Intelligent Health UK next week to provide you with the first advice clinic to answer any questions you might have on the application process for the Artificial Intelligence in Health and Care Award.
£140 million will be available over three years to accelerate the testing and evaluation of the most promising AI technologies which meet the strategic aims set out in the NHS Long Term Plan.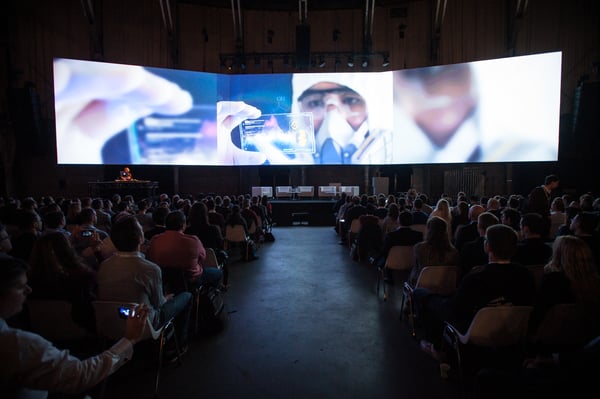 ''This whole agenda is not about technology, it's about people. The best kind of tech is the technology you barely notice because it just works. It's the kind of tech that helps humanise a difficult and demanding environment, by freeing you up to do more of the work you love. Giving clinicians back the gift of time and allowing them to care. That's what we're aiming for, it's what clinicians are crying out for, it's what patients expect and it's what will bring our NHS into the 21st century." Matt Hancock, Secretary of State for Health and Social Care on the launch of the Artificial Intelligence in Health and Care Award yesterday.
Book your tickets to attend Intelligent Health UK on February 5th at the ExCeL London and then simply book your 15 minutes of clinic time with them if you'd like any of the questions below answered to get a share of this funding:
The AI Lab and AI Health and Care Award: Advice Clinic
Do you have an idea/concept for and AI solution to a health or social care problem but don't know where to access support?
Are you involved in supporting the development and implementation of innovations in the NHS or social care settings?
Are you an SME, healthcare provider, higher education institution, or technology supplier interested in developing, testing or rolling out your AI solution?
Are you are looking for more information on the support available for AI technology in health and social care?
INTELLIGENT HEALTH UK
5th February 2020
ExCeL London, UK
---
GLOBAL AI EVENTS CALENDAR
Here is your Global AI Events Calendar where you can meet the Inspired Minds community of business leaders, heads of government, policy makers, startups, investors, academics and media.
INTELLIGENT HEALTH UK
5th February 2020
ExCeL London, UK
WORLD SUMMIT AI AMERICAS
March 25-26th 2020
Palais des congrès de Montréal
Montreal, Canada
INTELLIGENT HEALTH
09-10 September 2020
Switzerland
WORLD SUMMIT AI
07-08 October 2020
Amsterdam, The Netherlands
WORLD AI WEEK
05-09 October 2020
Amsterdam, The Netherlands