These are difficult times affecting all aspects of our life and society. Digital health technologies such as AI, big data, 5G and robotics are critical tools in the fight against COVID-19.
Join Intelligent Health on Tuesday 21st April at 1pm BST as we reveal the 4th episode of our Going Viral webinar series, where key experts share learnings on flattening the COVID-19 curve.
This webinar showcases examples from around the world on health strategies to reduce risk, support frontline workers and patient treatment as the epidemic unfolds.
What crucial intelligence do we have about how this pandemic is evolving?
How have your respective countries/ regions flattened the curve/ ongoing strategies to flatten the curve?
How has early testing and contact tracing worked in various countries/ communities combat COVID-19?
Where are the opportunities for health services around the world to use smartphones and their owners to gather valuable data on an unfolding pandemic?
How is AI-enabled R&D supporting vaccine development? How are robots being deployed to provide frontline support?
How can we use these strategies to develop effective, evidence-based strategies for coping with future outbreaks?

Prof. James Crabtree
Associate Professor of Practice
Lee Kuan Yew School of Public Policy (Singapore)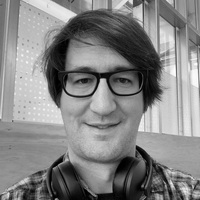 Alex Pompe
Research Manager - Data for Good
Facebook (USA)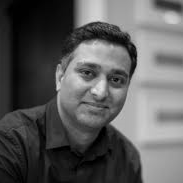 Ramesh Raskar
Associate Professor of Media Arts and Sciences
MIT Media Labs (USA)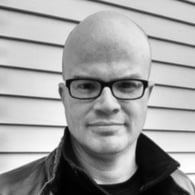 Moderator:
Andrew Schroeder
Vice President of Research and Analysis
Direct Relief (USA)
Register now to book your space and participate live in our Q&A session!
The Intelligent Health community is comprised of over 52,000 multidisciplinary experts and is working closely with our partners at the World Health Organisation to disseminate the most up to date technology related updates. Check out our past webinars
Team IH (Sarah, Vidya, John, Kate, Denise, Celine, Fiona, Rux, Saima)
GLOBAL AI EVENTS CALENDAR

Here is your Global AI Events Calendar where you can meet the Inspired Minds community of business leaders, heads of government, policy makers, startups, investors, academics and media.
NEW! INTELLIGENT HEALTH AI WEBINARS
NEW! INTELLIGENT HEALTH INSPIRED!
25-27 May 2020
Online
london.intelligenthealth.ai/inspired
INTELLIGENT HEALTH
09-10 September 2020
Basel, Switzerland
NEW! WORLD SUMMIT AI WEBINARS
WORLD SUMMIT AI
13-14 October 2020
Amsterdam, Netherlands
WORLD AI WEEK
12-16 October 2020
Amsterdam, Netherlands
INTELLIGENT HEALTH UK
2-3 February 2021
London, UK
WORLD SUMMIT AI AMERICAS
20-21 April 2021
Montreal, Canada