Since publishing research in late 2022, Google's research on Med-PALM has been drawing attention and in a short amount of time, positioned itself as one of the biggest conversations of the year.
What is the future potential of LLM in healthcare - how does it work, how can it support clinicians, and what's under the hood? How do we ensure they are safe to use, effective, and ready for clinical usage? What inspiring new research helps us imagine the intelligent health future we are aiming for?
Alan Karthikesalingam, Senior Clinical Scientist at Google Health reveals all as he joins us on the main stage as the Closing Headliner on Day One of Intelligent Health UK (24-25 May 2023, ExCeL London), providing insights on how large language models like Med-PaLM could shape the future of healthcare.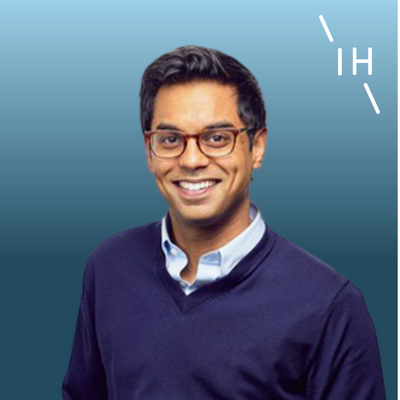 Here are other mind-blowing keynotes, use cases and challenge sessions taking place at Intelligent Health UK.
//keynote
Robotics and AI are rapidly evolving fields, with new advances every day as these technologies provide an insight into the future of human-computer interaction and automation. Multi award winning surgeon, teacher, futurist, innovator and entrepreneur Professor Shafi Ahmed, Consultant Surgeon at Barts Health NHS Trust & Chief Medical Officer at Medical Realities will take us through a journey of how they are interconnected and can be used for surgical excellence.
//use case
The health platform AlderHey@anywhere is being recognised as the "Hospital of the future", and is set to revolutionise the way in which patient care is delivered to children and young people. Want to know how? Find out from Christian Flynn, Medical Doctor at Liverpool University Hospitals Foundation Trust & Clinical Innovation Fellow at Alder Hey Innovation Centre.
//challenge session
AI in healthcare has the potential to revolutionise the way healthcare is delivered, but as with any technology, it can sometimes go wrong. This highly-anticipated challenge session led by Dr. Allison Gardner, Director at Women Leading in AI & Senior Research Fellow at Keele University is not to be missed as we dive into a scenario of if AI in healthcare fails to perform, who is liable and steps to correct the mistakes made by AI.
//keynote
Juan Gutiérrez Alliende, Medical Lead EMEA Digital Solution Business, Radiology at Bayer will dive into the practical outcomes of digital intelligence in radiology. We dissect how platform tech can be effective and what is the potential value of using it, beyond functionality and regulatory.
The Intelligent Health team
Global AI and health events calendar 2023
Intelligent Health UK
24-25 May 2023
Platinum Suite, ExCeL London, UK
Intelligent Health
13-14 September 2023
Basel, Switzerland



Share your content with the Intelligent Health community



Got some interesting content you want to share with our community of over 220,000 AI and health Brains? You can send us anything from a published piece you have written online, white paper, article or interview. Submit it here