There are some pretty extraordinary things happening in the health sector on the continent of Africa, not least of which because there is a trend towards rapid technological adoption. With a fast-growing population and faster growing economy, the opportunity for tech-forward healthcare is profound.

When we researched the Intelligent Health agenda for 2020, we knew we would be remiss to not include a dedicated stream of content on HEALTHCARE WITHOUT BORDERS giving you a global perspective and democratised access.
Representing the African perspective, our speakers include: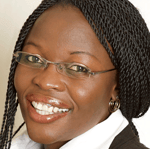 Dr. Ojwang Alice Achieng PhD, RD - Nutrition and Dietetic Faculty at the Technical University of Kenya discusses the current digital health landscape from mental health, emergency response activities, to communicable and non-communicable diseases.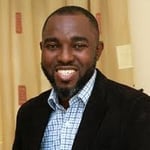 Dr. Niyi Osamiluyi, Founder and CEO of Premier Medical Systems (PMS) joins a panel on the state of affairs to examine what Africa has in place and where to go next.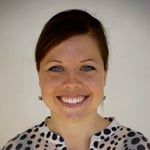 Dr Anna Winters PhD, CEO of Akros presents on geospatial data disease eradication.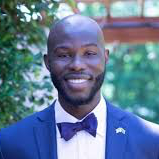 Dr. Ismail D Badjie PharmD, Founder and CEO of InnovaRx Global Health shares insights on how to fully leverage available innovations to maximise existing infrastructure and enable a robust healthcare system in the future.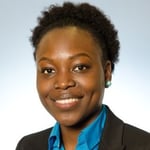 Ramatouilie Jallow MPH, Connector and Administrator of Pan African Women in Health shares her perspective on technology, Africa's women, and global health.
Join the global AI and health community for
Intelligent Health 2020
(9-10 Sept 2020, Online) to help create a future with AI in healthcare #withoutborders and #SaveLivesWithAI
Find out more and book your tickets at intelligenthealth.ai
YOUR GLOBAL AI EVENTS CALENDAR

Here is your Global AI Events Calendar where you can meet your fellow 54,000 InspiredMinds community members of business leaders, heads of government, policy makers, startups, investors, academics and media.
INTELLIGENT HEALTH
9-10 September 2020
Online
INTELLIGENT HEALTH AI WEBINARS
WORLD SUMMIT AI WEBINARS
INSPIRED AI SERIES
Sept – Nov 2020
Online
inspired-minds.co.uk/inspired-ai
WORLD SUMMIT AI @ INSPIRED AI
14 October 2020
Online
WORLD AI WEEK
12-16 October 2020
Amsterdam, Netherlands
INTELLIGENT HEALTH UK
3-4 March 2021
London, UK
WORLD SUMMIT AI AMERICAS
20-21 April 2021
Montreal, Canada