Intelligent Health is just around the corner, and it's all about embracing the power of AI and advanced technology in healthcare. This incredible progress is revolutionizing the sector and making a positive impact on people's lives.

As we continue to witness remarkable innovations and advancements in medical science, we're also facing new challenges. With a growing aging population, healthcare systems are under increasing pressure to meet their demands, all while keeping costs in check and ensuring the best possible care for patients.

But here's the good part: AI has the potential to be a game-changer! According to Accenture, by 2026, AI applications could save a whopping $150 billion annually for the U.S. healthcare system alone. Imagine the positive transformation and the immense possibilities that lie ahead.

That's why we want to invite you to be part of Intelligent Health, happening on the 13th-14th of September in beautiful Basel, Switzerland. It's an incredible opportunity to hear directly from clinicians and hospitals who have successfully integrated AI and technology into their practices. They'll share practical use cases that have streamlined processes, improved patient outcomes, and boosted the efficiency of care delivery.

Let's dive into some of the fascinating use cases we have lined up:
>> use case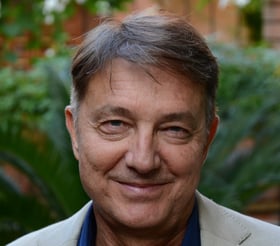 Alberto Tozzi is Head of the Predictive and Preventive Medicine Research Unit at Bambino Gesù Children's Hospital, Rome and is passionate about using AI to overcome inequalities in healthcare for children. He will tell us about the Pediatric Moonshot, a project aiming at using decentralized architectures for AI based on edge computing and federated learning. Alberto will discuss how this solution will help in providing clinical expertize where children and families have no access to specialized care.
>> use case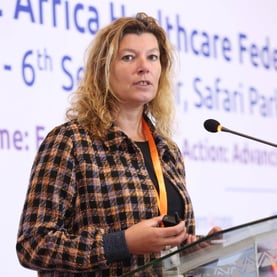 Nicole Spieker is the CEO of PharmAccess, an international not-for-profit organization dedicated to strengthening health systems in sub-Saharan Africa. PharmAccess' mission is to create access to affordable, quality healthcare for low-income groups, achieved through the introduction of standards, the creation of health insurance systems, and provision of affordable loans to private clinics. She will be talking about Financing and delivering better care for all: Capitalizing on the power of digital and data for health in Africa.
>> use case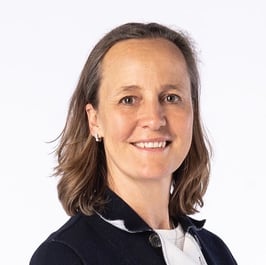 Francine De Stoppelaar, Healthcare Director, Hospital Operations & Activation, Cleveland Clinic London is not only also the Director of Pharmacy there, but she has been integral in developing this brand new, fully-automated, state-of-the-art, 200-bed hospital, which is directly linked to Cleveland Clinic in Ohio, USA. It provides the very latest medical innovations, state-of-the-art technology and is the first hospital to be fully digital, automated, and paperless. Francine will share the insights gained during this digitalistion process, including lessons learned and challenges overcome.
By attending Intelligent Health, you'll be at the forefront on the healthcare revolution, discovering groundbreaking solutions and gaining inspiration from not only industry leaders but peers too. It's too good an opportunity to miss!

We can't wait to see you there! Get ready for a transformative experience of what the realms of AI can achieve in healthcare.
The Intelligent Health Team
Global AI events calendar
World Summit AI
World Summit AI Americas
24-25 April 2024
Montréal, Canada

Share your content with the Intelligent Health community

Got some interesting content you want to share with our community of AI and health Brains? You can send us anything from a published piece you have written online, white paper, article or interview. Submit it here