London, Wednesday 19th July 2023
Clinicians and AI technologists will come together on the 13th and 14th September 2023 in Basel, Switzerland, to advance discussions on how to apply AI in healthcare, drive forward technological collaboration and breakthroughs to revolutionise patient outcomes and set the roadmap to success for AI in healthcare.
According to a report by MarketsandMarkets, the AI in Healthcare Market is projected to grow from USD 14.6 Billion in 2023 to USD 102.7 Billion by 2028.

The summit will feature ground-breaking stories of AI in action, use cases of AI application from around the globe, deep-dive tech talks, innovation insights and hands-on workshops. Themes this year include impact of generative AI and LLMs on the healthcare industry, global health equity, healthy cities, product development, potential benefits of aggregating scientific data, latest regulatory challenges, personalised data insights and interoperable solutions, cybersecurity in healthcare, the impact of multi-modular data, and the future of healthcare with Big Tech and AI.

A strong player in advancing health equity through data-driven population health approaches, the Novartis Foundation joins as Headline Partner for the fifth consecutive year. Dr. Ann Aerts, Head of the Novartis Foundation, said "Artificial intelligence and advanced analytics have an unprecedented potential to help re-engineer systems of care into systems of health, potentially benefiting millions of people. This is our mission at the Novartis Foundation, and Intelligent Health Basel is the right place to keep up with the latest advancements in the space."

Some of the most influential minds in AI and healthcare will take to the stage including Dr Ann Aerts, Head, Novartis Foundation, Dr Zenobia Brown, Associate CMO, Medical Director, Northwell Health Solutions Population Health Management, Northwell Health, Dr Aisha Rahim, Medical Executive and Director, Johns Hopkins HealthCare, Dr Sujoy Kar, Chief Medical Information Officer & Vice President, Apollo Hospitals, Jiangtao Wang, Associate Professor of Health Data Science, Research Centre for Intelligent Healthcare, Coventry University, Peter Speyer, Head of Data, Analytics & AI, Novartis Foundation.

Sarah Porter, CEO & Founder of InspiredMinds says: "IntelligentHealth is unique in the fact that it brings together scientists making exponential breakthroughs with world leading technologists. By applying tools such as AI and ML on chemistry, drug discovery and on major medical advances, we can reduce pressures on human labour by harnessing the speed of machine labour - the end effect of which will improve clinical outcomes and patient care. We are poised at a unique time in history where such breakthroughs are beyond the pace of those ever seen before - Intelligent Health will showcase the best of them and allow the opportunity for us to moonshot many more."

Basel is home to more than 700 life sciences companies, 1000 research groups and an emerging health tech sector. There is also a high number of pharmaceutical companies with HQ's in Switzerland and, specifically, Basel.

One reason for healthcare companies to consider the Basel Area is the DayOne Accelerator, Switzerland's leading digital health and med tech accelerator and one of the biggest in Europe, which helps companies create commercial ties with the leading life sciences industry that they wouldn't be able to do or find elsewhere.

It is predicted that the Basel Area will become a hub for the so-called Fourth Industrial Revolution, which will combine technology with traditional pharmaceutical and life sciences approaches to healthcare.

For more information visit www.intelligenthealth.ai
ENDS
Notes to Editors
About InspiredMinds:
InspiredMinds is the organiser of the World Summit AI and Intelligent Health global summit series.
Intelligent Health brings together the global AI and health community every year to advance discussions on how AI can be used to prevent and solve some of the world's greatest healthcare problems, and improve the health of the human race.
World Summit AI gathers the global AI ecosystem of Enterprise, Big Tech, Startups, Investors and Science, the brightest brains in AI as speakers to tackle head-on the most burning AI issues and set the global AI agenda.
About The Novartis Foundation:
The Novartis Foundation is a non-profit organization based in Switzerland. For over 40 years, we have helped improve the health of low-income populations, initially supporting disease elimination in areas such as leprosy and malaria. Today, we tackle the burning issues of our time, cardiovascular disease and health inequity. We take a population health approach, which means widening the lens from a narrow focus on healthcare delivery to a panoramic vision of improving health in the population at large, ensuring access to healthy lives for all. Our population health approach brings together existing but disconnected data to help authorities understand the root causes of unequal health outcomes and find the best ways and best partners to remediate those. This empowers governments to transform their health systems from being reactive to proactive, predictive, and preventative, and achieve health equity among the populations they serve.
High resolution images are available on request.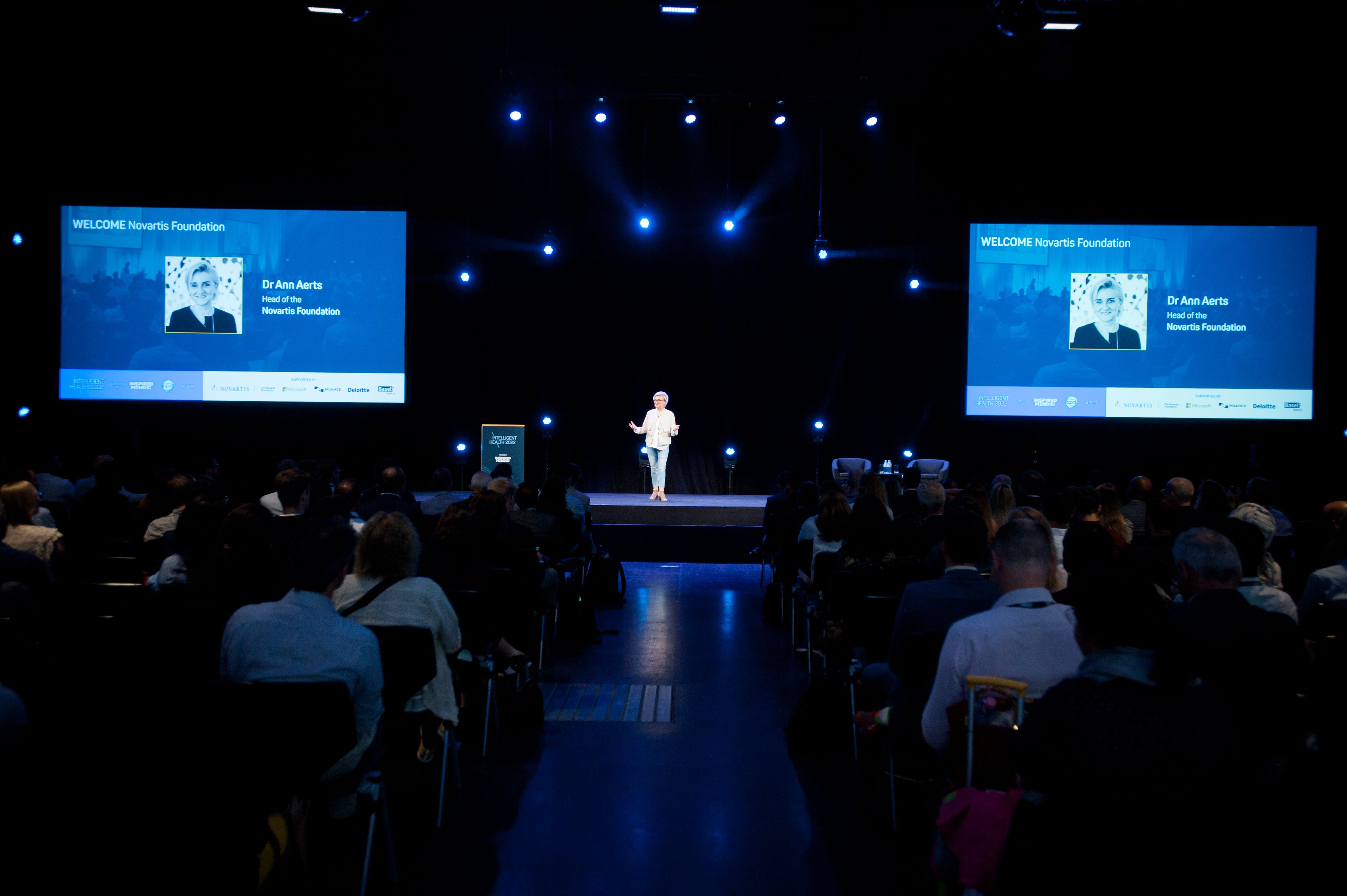 Global AI events calendar
World Summit AI
World Summit AI Americas
24-25 April 2024
Montréal, Canada
Share your content with the Intelligent Health community

Got some interesting content you want to share with our community of AI and health Brains? You can send us anything from a published piece you have written online, white paper, article or interview. Submit it here