Where can big tech companies make the biggest impact on healthcare?
That's what Dr. Toby Cosgrove, Executive Advisor to Google Cloud and Former President & CEO of the Cleveland Clinic will be answering at Intelligent Health 2019 in Switzerland this September.
Cosgrove, who currently serves as an Executive Adviser to the Cleveland Clinic, is helping Google Cloud to achieve what is known in healthcare circles as the 'quadruple aim', an effort to improve patient experience, boost population health and reduce the cost of healthcare while also creating a better work experience for clinicians and staff.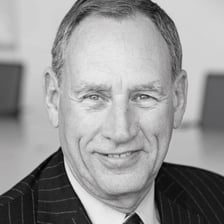 The aim is to find a way to embrace technology in healthcare - through electronic medical records and automation - without burning out medical staff or taking their attention away from patients.

Dr. Cosgrove has performed over 22,000 operations and earned an international reputation in valve repair. He holds 30 patents for medical innovations. Having led the $8 billion Cleveland Clinic as CEO and President from 2004 through 2017, to new heights of achievement and efficiency, seeing it ranked the #2 hospital in America; he reorganised services, improved outcomes and patient experience, and strengthened the organisation's finances.

We can't wait to hear from you Dr. Cosgrove!
Join Dr. Cosgrove and the entire global AI healthcare community at Intelligent Health this September.
Intelligent Health AI
11th-12th September 2019
Basel Congress Center, Switzerland