The world's leading AI in medicine summit, Intelligent Health, has announced its debut in Montréal at World Summit AI Americas in partnership with SAIIL.
SAIIL, the Surgical Artificial Intelligence and Innovation Laboratory in the Department of Surgery at Massachusetts General Hospital focuses on the use of artificial intelligence to reimagine the way surgery is performed.
World Summit AI Americas, the world's leading AI summit for the Americas, is thrilled to welcome Intelligent Health and SAIIL as Content Partner for Day 2 of the Intelligent Health Track on 20th April, which will be editorially curated by Ozanan Meireles, Surgeon at Massachusetts General Hospital; Director MGH Surgical Artificial Intelligence and Innovation Laboratory (SAIIL); Assistant Professor of Surgery, Harvard Medical School, a globally-renowned expert in this sector.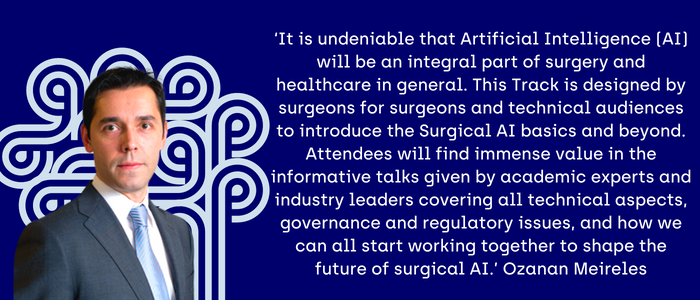 With a line-up of some of the top global names in health tech, Intelligent Health will focus on translating technological innovations and scientific insights into partnerships and programs that improve patient outcomes and streamline healthcare to alleviate increasing pressure on facilities and resources.
'It's about time we disrupt the status quo and truly embrace the power of innovation in the future of medicine. By uniting the brightest minds in medicine and the pioneers of AI - we can change the course of humanity' says, Sarah Porter, Founder & CEO, InspiredMinds! and World Summit AI.
Find out more about World Summit AI Americas>>
The Intelligent Health team
Global AI and health events calendar 2023




Intelligent Health UK
24-25 May 2023
ExCeL London, UK
Intelligent Health
13-14 September 2023
Basel, Switzerland



Share your content with the Intelligent Health community



Got some interesting content you want to share with our community of over 220,000 AI and health Brains? You can send us anything from a published piece you have written online, white paper, article or interview. Submit it here