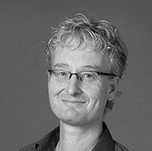 We spoke to Max Welling, Vice President Technologies, Qualcomm & Research Chair, Machine Learning, University of Amsterdam. Max gave us his thoughts on AI in medicine ahead of his presentation on Deep learning for health data at Intelligent Health Inspired (25 – 27 May 2020), the world's largest online summit dedicated to AI in medicine.
Q: What excites you most about the application of AI in healthcare?
The enormous potential to improve healthcare services.